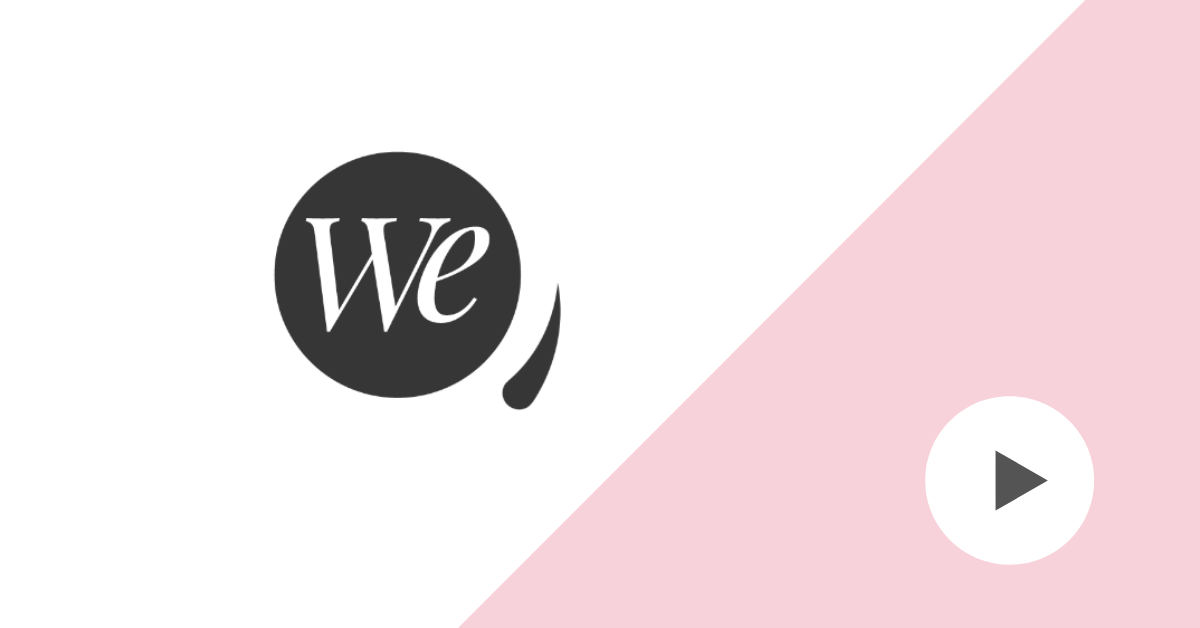 Podcast - Victor Wacrenier : What learning experience for students?
This week, Victor Wacrenier, CEO and co-founder of Appscho, answered our questions. First, Appscho is a mobile app specializing in the student experience in Higher Education. In addition, Victor is also involved in the Edtech France association alongside Rémy Challe.
In front of us was a highly committed Edtech entrepreneur who had a lot of observations to give.
Here are some excerpts from our conversation.
TestWe: Edtech France, Ed21, what are these associations in which you are engaged?
Victor Wacrenier:
So I am, in any case I try, to invest myself in the Edtech ecosystem for a simple reason: because it is a market in full structuring. And when I say structuring it is not only talking about entrepreneurs but also and especially at the level of buyers: the schools and universities.
What this means is that as we startups, we are more agile or more in contact with each other (we see each other around aperitifs etc). On the buyers' side, it remains very difficult to have visibility and readability of this market.
So there are many private actors and public actors who want to try solutions, to buy or use Edtech but they have a lot of trouble doing it because there is no unique package box that's clear enough to navigate. That's why Edtech France, today the largest French Edtech association offers better readability.
In terms of startups, Edtech France wants to help startups to try to stick together, to exchange ideas and develop together, to learn more about the needs of institutions, etc.
TW: Can you talk about Appscho?
VW Appscho, in two words, is the mobile campus. An application was developed so that the student could put the campus in his pocket.
What I mean by this is that we have developed one application per institution so that the student can have access to all the services of his campus (notes, classrooms, housing, catering, transportation, events, news, associations, etc.) or collaborative services (meetings, events, news, associations, etc.). The idea is that the student can no longer miss information about his campus, and this via a single central point.
Historically Appscho is born from a personal statement. In other words, during my years of study, I used to travel to my campus for nothing, I read one in five emails I received, I did not know what was really happening on my campus .
So when we thought about it, we first said that the first channel most used by students is not email but mobile. While they have their bank account on their mobile, they are delivered stuff via their mobile etc. we found it odd that once on campus, nothing was accessible via their mobile.
So Appscho is not just a pat in the eye. But as you use the mobile in your daily life you have what is called the logic of use. You develop automatisms on the mobile which make that you accomplish tasks more quickly than on a PC for example. And we thought that we absolutely had to take advantage of it.
That's for the student side. On the schools' side issues are the same but worse. They have important outreach issues, they have campus management needs, they must be able to accommodate international students and new students.
So Appscho answers these issues there. An establishment benefits from our white label app and can launch a service dedicated to the student experience, in other words what makes a student truly marked by his experience in a university or school.
Today, students do not come so much for a course content, it's almost the same everywhere. Once graduated, the student will convince future entrants to enter this institution because he has had an experience.
So now, about 1 in 8 students in France uses Appscho to find out what's happening on their campus. So if you take the bus or the metro in Paris for example, it is likely that a student is consulting his app to find out what is happening on his campus.
TW: In some research, it has been noticed that about 58% of students in French Higher Education are victims of depression, anxiety or sleep disorders, something that can make their academic experience and their future terrible. According to you it would be due to what?
VW: Well you ask me to solve one of the big problems of society it's cool. I will give you my opinion but it will not be an informed opinion, I am only a modest computer engineer and co-founder of a company. I do not know ... it's true that using mobile devices before going to bed does not help. We go to sleep later because we are constantly solicitous on our mobile.
Look, we could see that the big peaks of use of our app were between 6 and 8 o'clock in the morning, which means that the first thing the students do when they get up is to look at their phone. So ok we knew it, they look at their classroom location, their program but it shows already that the first thing they do in the morning is that.
And second, I would say that we attach too much importance to the success of studies, in France, which is insane. The question of preparatory classes and their operations are so much questioned recently, via stories of isolated students, suicides, there is not a month, in the campus section of Le Monde, where you do not fall on articles that question these "prepas".
I have the impression that we attach a crazy importance to the rankings that take an incredible place in the newspapers. Look at the classifications of high schools that are coming out. It's still a noise not possible. We wonder if we can really classify high schools according to objective criteria. The classifications of the schools, give up, it is hyper known.
I do not know if it is because of the meritocracy that we attach too much importance to the degree, but I would say to a certain extent that this is the reason why there is so much anxiety among the students.
TW: And should there be a reaction at the level of national politics?
VW: I cannot answer. Politicians can just do what they can. They are not weight enough to make an impact in all the institutions. They have weight on official approvals (level 3, level 2). Should we incorporate criteria other than pedagogical criteria related to student well-being in these approvals? It's a bit of a joke, it's not necessarily the role of the department.
I do not know, it's a good question, a student in two who is anxious is a student in two who is at risk. One answer would be to strengthen the students link between one another. An anxious student is a student who risks isolating himself and not communicating with others or with the administration or the teachers. At our low level with Appscho we try to solve this problem but it's not enough.
TW: Then we will stop depressing a bit and we will bounce on Edtech. In 2016 you wrote an article entitled "Why Higher Education does not (still) work with startups". Can you tell me, is it still?
VW: The basic assumption of this study was that 68% of the 500 Fortune 500 companies were working with startups. In the private sector, companies have understood the relevance or interest of going to work with startups for a while.
The starting point is to tell why is it that institutions of higher education, whose function is to prepare for professional life, apply more and more of these codes but do not apply good practices such as to collaborate with startups.
In the article I noted 4 points that explained the difficulties of Higher Education to work with startups. 4 points, some are still relevant others are no longer.
The first was the lack of experimental structure in the institutions. Internally, it lacked a structure that made it possible to test new methods and new tools before buying, for example, Edtech tools. And that's still the case today.
The second was the absence of a privileged interlocutor and it is perhaps the point that has changed the most. At the time when I wrote this article the association VP Digital Higher Education had just been created. So it was very difficult to find an interlocutor when offering services to institutions. Today is a great news, you knock on the door of any university, a VP Num will be there and they have mostly budgets and an attitude. A few years ago most were little or not listened to by management in case of arbitration. This is not the case anymore.
Third element, the lack of specific budgets. Today, in schools you have specific budgets allocated to VP Num, to CIOs at Communication Departments or simply to have special teams created to manage digital services for students.
Descartes for example, they have the ACT (Accompaniment to the Management of Innovation for the Success of Students) ... But it's too good! It's too good! So suddenly you have people like that who carry budgets and personify digital tools to the needs of students.
The last point is an issue that is still a little present today is the lack of availability of teams. It's good to have CDOs, dedicated digital managers, but it's still better if they are available to listen to startups or at least to sourcing solutions.
So we should dedicate for example Office Hours, ie dedicate hours when administrators, professors, students and startups meet and think about solutions or improvements ...
TW: Let's talk now about international accreditations. What do you think about it ? Are these organizations really effective in improving the quality of schools and universities? Are we talking more about a model similar to Standard's Poors in the world of finance? Are we talking about a symbol of an accession to the elite, to a private club?
VW: I confess that I do not know these accreditations AACSB, EQUIS or AMBA but I have no doubt that these institutions and their criteria are relevant in the same way for example that the French Cti.
But since you ask me the question I will give you my opinion. Find me a student who has chosen his school or university based solely on its accreditations or because school A has more accreditations than school B. The day you present me one there I would be convinced that these accreditations are really relevant.
I would like to have accreditations and criteria that are more topical, more concrete. For example, an accreditation for Social and Ecological Responsibility, an accreditation on gender equity so that we stop hearing stories of integration evenings where girls have been humiliated by bands of big-eyed, stuff that should not exist anymore in 2019.
So these are accreditations that can really impact the choice of one school over another because they reflect values. "Does this school fit me as a person and not just a triple crown that will please my parents?" (Triple crown is the possession of the three accreditations AACSB, AMBA and EQUIS which is the case of only 2, 5% of business schools) that's what's important.
So my opinion I do not have any, I would just like to have some that really make sense. In the same way as the rankings. These rankings that all parents of students and students follow every year and the rankings of the rankings that are every year like the classification of Olivier Rollot's rankings which is also very well done.
What are these criteria? I know that the newspaper L'Étudiant tried to make a new one not long ago but what are these criteria that have not changed for 10 years. Salary at the exit, student placement rate.. .
What are these rankings used for? Create criteria based on the well being of students, associative criteria, criteria for digital, quality of life, quality of housing ... Criteria that make sense for students!
As a company I am asked by AMBA, by EQUIS to participate in their exhibitions, to become a member. And they ask me for 15,000 pounds a year to participate in two cocktails and they say "do not worry, you'll be close to all the decision makers".
I know the other side of this world, they send me pamphlets of nonsense where they do not sell you at all the quality of their accreditation but the quality of their network so that you can come to their cocktail, plant a kakemono for 12 000 euros and in fact it is a "we sell you our customer base." You see, I despise that.
Well, I have a really sharp opinion on this issue. But beware ! I am going to moderate my comments anyway because I know that there are institutions for which these accreditations are very important and I do not doubt that the criteria from a pedagogical point of view are relevant. I do not doubt that the time and money invested by an institution to have the triple crown is lost. I do not think so at all.
There I stood from a student point of view, young person who made two different schools, I never looked at the accreditations. Now if I had to be a student again I would like to have accreditations that speak to me as a person. So these accreditations recognize the true quality of an institution yes.
But I find that there is a little FOMO effect (Fear Of Missing Out) with these accreditations, ie if I do not fit in I miss something. It's a bit of a strategy of fear "hurry up to buy".
TW : Like a club?
VW : Yes a club exactly, you see I did a Master at ESCP Europe and when I see that ESCP Europe communicates about its accreditations I tell myself do you really need to do that? It's a big school, historically the first business school. The school does not have to be ashamed of its ranking, the quality of its alumni so why are they going to look for these accreditations?
So maybe there is one element that I do not control, maybe having these accreditations allows access to funding at regional level etc. I've no idea !
While many schools become EESC (Institutions of Consular Higher Education), maybe having these accreditations can get funding, I have no idea. But here again I did not go to the ESCP because they had them, I went there because there was a curriculum that plugged me, that there was a multilingual curriculum ...
TW: What can you tell me about opening schools to private investments?
VW : So indeed there is currently a question of funding at stake right now. On the side of CCIs (Chambers of Commerce and Industries), Bruno Le Maire has announced more than 400 million cuts to the endowments of the CCIs, so most business schools are leaving them. There is private capital, the purchase of INSEEC recently, and so on.
From an entrepreneurial point of view, it has become a standard to seek financing from investors, whether French or foreign. With Appscho for example we received a little less than 2 million euros of investment (Educapital, ÃŽle de France Region and BPI). Why? To develop our vision and ambition, to support our growth.
So it does not shock me that an institution can seek capital, again French, European or foreign if it is in a logic of development of its establishment. These schools, above all, they are companies! There is inevitably a financial logic behind it.
Look what INSEEC did, it's crazy good! Disclaimer: INSEEC is an Appscho customer. The history of INSEEC on paper is crazy! The Studialis group, IGS, IONIS ...
If fetching capital is to improve the service provided to the student at the end of the chain, I'm fine. On the other hand, the day you tell me that the university is going to seek private capital, I think that they do not have the right ...
It would be nice if we could develop fundraising, the foundations of universities. It's still complicated for a university to raise money, why? Schools are able to raise money from their elders, it's easy because it's a smaller structure that invests heavily in the sense of belonging. For a university that has 50,000 it is clearly more difficult to structure this sense of belonging.
To access the full version of this podcast, you can listen to it at the top of the page and go from chapter to chapter!